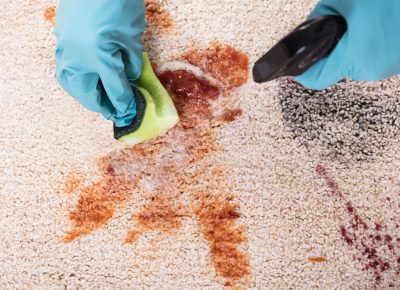 If you're seeking a more reliable and affordable cleaning contractor for your daycare center, contact DCCS today. We're your proven choice for a daycare center cleaning service in Southampton, PA. Our professional staff provides high quality cleaning services throughout Bucks County, and we specialize in clean and safe environments for children and staff. Our services are available for pre-schools, private schools, child care centers, healthcare facilities and more.
DCCS has been growing through word of mouth and client retention since our founding in 2001. Our mission has always been safe and reliable service, while providing the best value for our customers. Our trained staff uses modernized equipment, environmentally friendly cleaning materials, and proven sanitation and disinfection techniques.
Your Consultation For Southampton Daycare Center Cleaning Service
When you reach out to us, we'll set up an initial meeting with you so we can examine your current cleaning situation, and show you how it can be improved. Is your current contractor's staff properly trained? Are they using older and less effective equipment? Are they keeping your carpets clean beyond simple vacuuming and spot cleaning?
We'll show you how our practices work and how we keep your facility sanitized and disinfected, including COVID-19 cleansing, and how our services keep your facility safe. We'll also examine the condition of your carpets and let you know if they need to be replaced. If your daycare center has low enrollment, it's a great help to stress your full time cleaning service in your marketing.
Get started today and find out more about why so many educational facilities put their trust in DCCS for their cleaning service. Let us be the answer to your search for a daycare center cleaning service in Southampton – we'll keep your facility clean while staying within your budget!
Want to see case studies, sanitation tips and employment opportunities? Have a look at our Facebook page!